Superior Surfacing Systems uses "Sportmaster®" Systems and recreational surfaces for Basketball, Tennis and In–Line skating Rinks with 100% acrylic resins. Attractive colors and textures produce a surface that will provide years of optimum performance for both player and surface.
Quality Products
– SportMaster® products feature 100% Acrylic Resins to ensure longterm protection from all of the elements, and maximum resistance to the sun's damaging ultraviolet degradation. SportsMaster's durability is unsurpassed.
Professional Service
– Our unique distribution network supports a national and worldwide network of professional sport surfacing contractors to provide project owners with on site recommendations and application services.
SportMaster® Tennis Systems
Topspins, slices, and drop shots react consistently. A tight grip to your shoes provides excellent traction. These qualities provide unmatched playability for all players – recreational to professional.
For enhanced comfort, SportMaster® ProCushion Systems reduce impact shock and muscle fatigue associated with asphalt and concrete hard courts. Added layers of CushionMaster™ II increase shock attenuation for better health and longer playing comfort, especially for older players.
SportMaster® tennis court surfacing systems can be installed to meet specific ITF surface pace ratings. Visit sportmaster.net to see the current list of available pace ratings.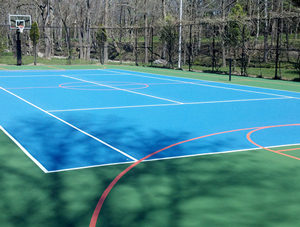 BASKETBALL & MULTI-USE FACILITIES
The addition of SportWax™ Clear Coat not only extends the life of SportMaster® sport surfaces, but all allows for routine, inexpensive maintenance of high wear areas such as basketball "keys" and goal creases.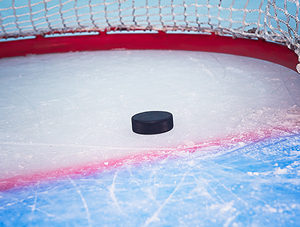 SKATEMASTER™ IN-LINE SKATE SURFACE
A 100% acrylic SportMaster® System designed to provide a durable, in-depth color system. From casual skating to skate parks to the high impact rigors of in-line hockey, SkateMaster™ provides the optimum surface. Ice Blue and Dove Gray are hockey colors designed for puck contrast. The full SportMaster® color pallet can be utilized for skate parks.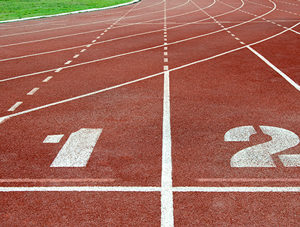 TRACKMASTER PLUS™
Rubber filled systems that is ideal for walking trails and middle school tracks where spikes are not worn. Also an excellent maintenance system for latex and urethane running tracks where spikes are worn.
All colors available in all SportMaster® Systems when using ColorPlus™ pigment dispersion.
SportMaster™ is available in the colors shown here.
Note: Colors may vary from samples shown.
* Premium Additional Cost
SkateMaster™ In-Line Skate Surface
SkateMaster™ is available in Dove Gray and Ice Blue.
Note: Colors may vary from samples shown here.
High-performance surface coating designed for one of the hottest sports – in-line skating!